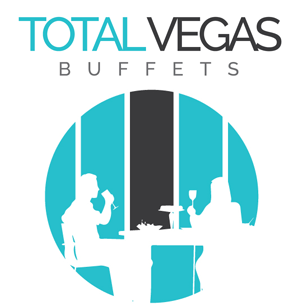 Our first pick in this category has been named best buffet in Vegas by USA Today and multiple other sources. In 2012 Caesars Entertainment Spent $17 million dollars to renovate its Flagship buffet to compete with new entries in the dining scene like Wicked Spoon at Cosmopolitan Hotel. It also features a massive 500 items per day spread and cooked to order souffles.This buffet of course is Bacchanal at Caesars Las Vegas.
   Specials are offered daily here and they change depending on the season and products, also the chefs Personal Taste for the day. The desserts at bacchanal Buffet offer something for even the most discerning palate. The pastry chef here (
Carlos Salazar
) seems to be more concerned about quality than quantity. the petite portions are expertly manicured and beautiful to look at . Light beautiful Crepes can be had and customized on a whim with all the fresh fixings you would expect. Some of our personal favorites were the mini ice cream sandwiches, the beautiful and unique cake pops and although we must admit on the cake pops, they were  more appealing to the eye than they actually tasted but none the less, they were fun .Also on our favorites list were the scratch made cinnamon rolls , with warm vanilla bean syrup. In the mood for something sweet at breakfast ? Try the red velvet pancakes with some cream cheese syrup or sweet potato bread rolls.The quality they maintain while serving around 3500 people a day is a feat in itself.
Other Notables:
Fresh made donuts
Creme Brulee
Gelato Sundae Bar 

Runner UP:
Wicked Spoon Buffet - Cosmopolitan Las Vegas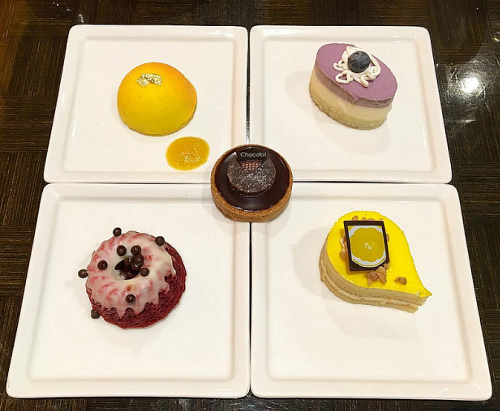 wicked spoon Flickr/Joanne Wan
   Our Second pick is a close contender to The Bacchanal buffet. in fact Bacchanal buffet was renovated in 2012 as an answer to this extensive new Buffet to hit Las Vegas. This Buffet of course is the Wicked Spoon at
Cosmopolitan Hotel & Casino
on the strip. The buffet at Cosmopolitan tends to lean towards the more modern decor with a keen eye for aesthetics It's a modern design but still feels comfortable. If this was a overall comparison we would have probably given the nod to Wicked Spoon but hey this is a dessert Roundup so in this category,it comes in a solid second. Wicked Spoon doesn't necessarily have a ton of things you've never seen before but what it does have it does well, very well in fact. Even small beloved everyday desserts and cookies such as coconut macaroons and small perfect cut squares of coffee cake seem to have had meticulous attention paid to them and the quality is everything you would expect from a local patisserie. Other items at the buffet have small twist to them and will delight your taste buds such as the small little mango mousse domes meticulously airbrushed in beautiful yellow and orange hues and most importantly everything tastes good. KNPR chose wicked spoon as best Dessert buffet in 2015, as well as Las Vegas Review Journal citing it as best overall buffet.